Ecopoxy Metallic Color Pigment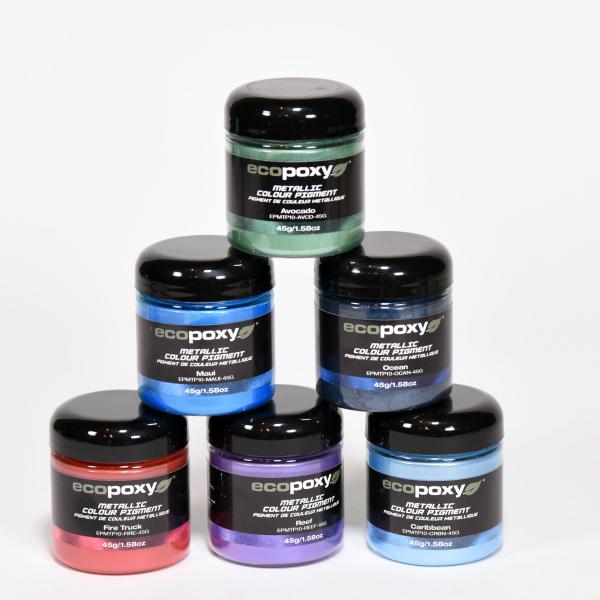 Metallic Color Pigments are special-effect pigments composed of mica nano particles coated with various organic and inorganic colors. This creates pearlescent and iridescent effects that mimic the natural look of stone and rock formations.
Guidelines on how much coverage...
1x of the 189g metallic pigments goes with a 12L metallic clear kit which covers 100 sq ft. Therefore with the correct amount of floor coating, a 45g metallic pigment would cover 23 sq ft and a 15g would cover 7.9 sq ft.
The Differences Between Metallic Pigments & Polyester Glitters