Chemicals & Solvents

Rayplex® offers a variety of Chemicals and Solvents for any project. We are focused on adding value through our excellent customer service and knowledge of our products which consist of; Acetone, Styrene, Wax solution and 2 Part Expanding Foam.
We offer our products to business, individuals and institutions.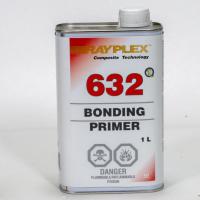 Bonding Primer
Apply to plywood for a deeper and stronger bond. Bonding Primer increases the bond between a fiberglass laminate and the plywood. This occurs as the Bonding Primer penetrates the wood withit special resin and impregnates the wood. This creates a stronger deeper bond.
63222