Gelcoat & Fiberglass Repair Kits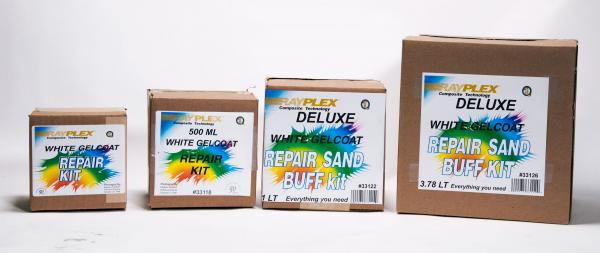 White Kits available in 250 ML, 1 Litre, and 3.78 Litre Sizes
Minor Gelcoat & Fiberglass repairs are easy to do. Most people can achieve professional results the first time.
RAYPLEX makes Gelcoat Repair and Color Matching Easy

Repair Fibreglass
•
Hot Tubs
• Shower Stalls
• Boats


•

Recreational Vehicles.

Matching Tips
Over the years we have found that most off-white colors start with a base of OXIDE and then have a slight amount of yellow or brown or black added. That covers about 740 different shades of off white.As gel coat gets older it fades. Its not unusual to find a 10 year old boat that has faded to 5 different colors. (RE: deck, transom, interior, port side, and starboard side.) Different amount of sunlight caused the fading to happen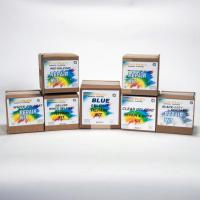 Gelcoat Repair Kits
Our color match kits are available in various colors and kits, plus they include everything you need to tackle any minor gelcoat repair.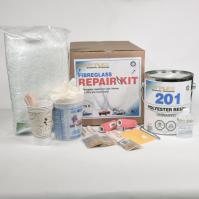 Fiberglass Repair Kits
These kits include everything you need in order to successfully complete a small/medium fiberglass repair project.