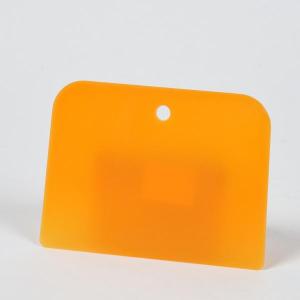 4" Spreader
(1)
4 INCH SPREADER
SKU

65130
Used as a Laminating tool to remove excess resin and trapped air in cloth laminates. When they are used for cleaning molds they do not scratch the mold surface.
Featured positive reviews:
Spreader
12/01/2019
The spreader worked well, and wipes off with acetone. I would like to see advice and/or implements that allow this to be used as a forming tool for radiused corners in filled (with colloidal silica) resin. Doing this currently causes drag marks. I'm wondering whether a pre-wet surface (with acetone?) would glide smoothly over short distances, aiding in the removal of drag marks in thickened resin. I'm looking for a smooth finish like I would see plaster with drywall tools.