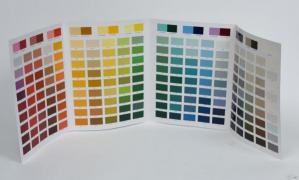 Colour Chart

The color chart fold opens for at a glance selection of any color.
SKU

01900
With the color chart simply hold the sample next to the fiberglass surface and view the color through the hole in each sample. Order from the chart the required Gelcoat color for your project.
Gelcoat is available in 1 Gallon, or 5 Gallon Pail.
Click Here to order your Gelcoat.